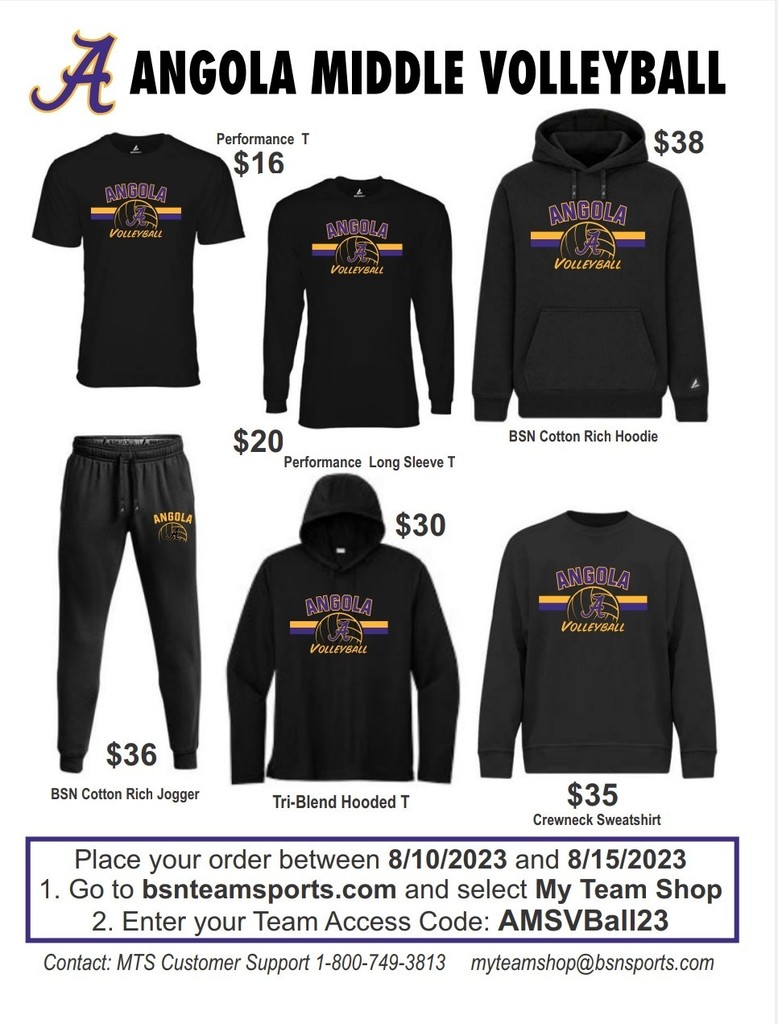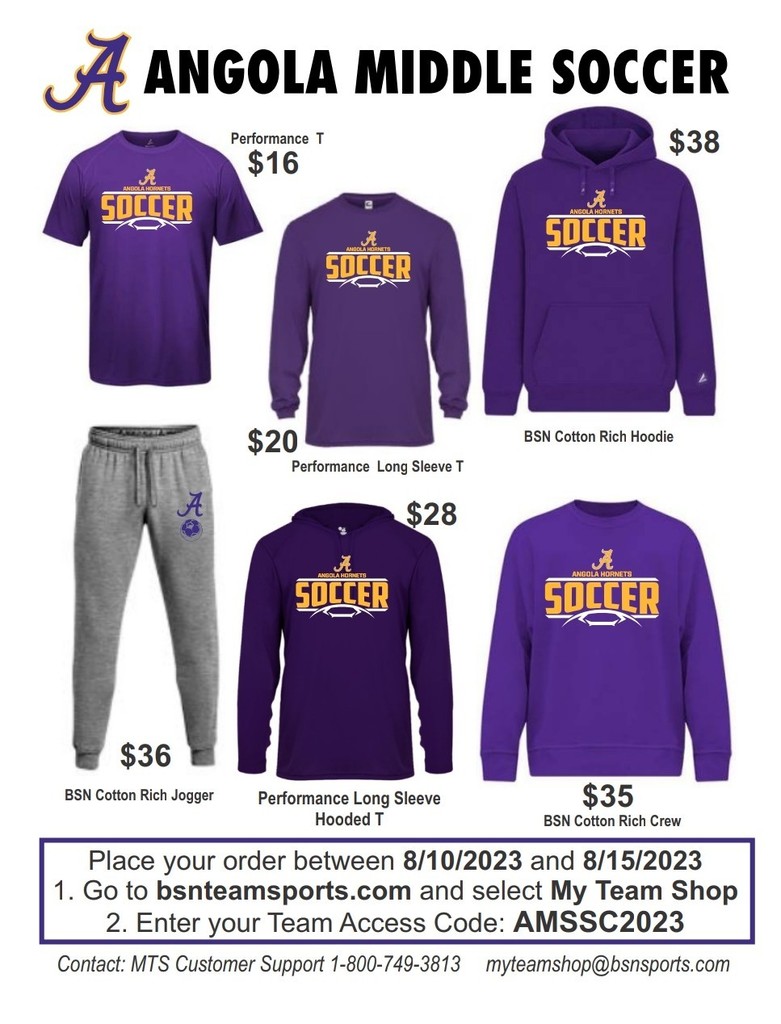 Angola Middle School is looking for an Assistant Cross Country Coach. If you are interested email
rstellhorn@msdsc.us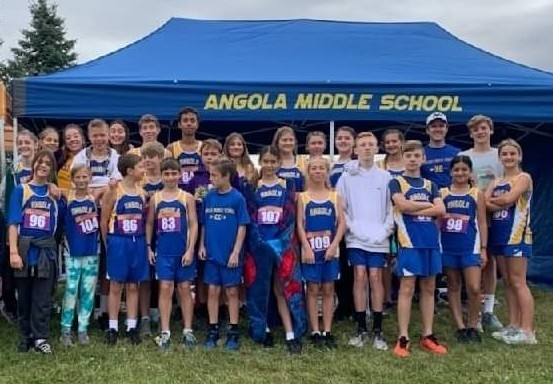 BACK TO SCHOOL INFORMATION Survivor Camp for 6th Grade - Monday, August 7th from 1:00-3:30 (doors open at 12:30). Enter Door #3 7th/8th Grade Back-to-School Night is Tuesday, August 8th from 5:30-6:30.

Fall Sports Start Dates

7th amd 8th Football begins this week Wednesday - Friday (3:30-5:30). Meet at Door 7 bybthe tennis courts fields at AMS. Bring water. Reminder all athletes must have a completed physical.

Boys Soccer begins this week Tuesday - Friday (3:30-5:00). Meet on practice fields in front of AHS. Bring water and shin guards. Reminder all athletes must have a completed physical.

MSD Steuben School Vaccine Clinic Get your child up to date on all childhood vaccines before the next school year starts! This is free, and no appointment time is needed. All childhood vaccines will be available. Who: All Pre K- 12th grade students welcome When: Thursday August 3rd, 2023 Time: 12pm-7pm, stop by anytime during these hours Where: MSD Steuben Central Gym Located at 403 S. Martha Street, Angola IN 46703 The Steuben County Health Department will register your child at the central gym and you will be directed next door to the health department to get the vaccines when it is your turn. Contact the health department 260-668-1000 x 1525 or Jenny Adkins- MSD Steuben District School Nurse, for any questions/help at 260-665-2854 ext 1215 or email
jadkins@msdsc.us
(email preferred when school is not in session)

Angola Middle School is looking for two volleyball coaches. Come join our team amd work with some amazing student athletes!
It's school shopping time! These went home with grade cards, but if you're like me, a copy closer to school opening is always welcome!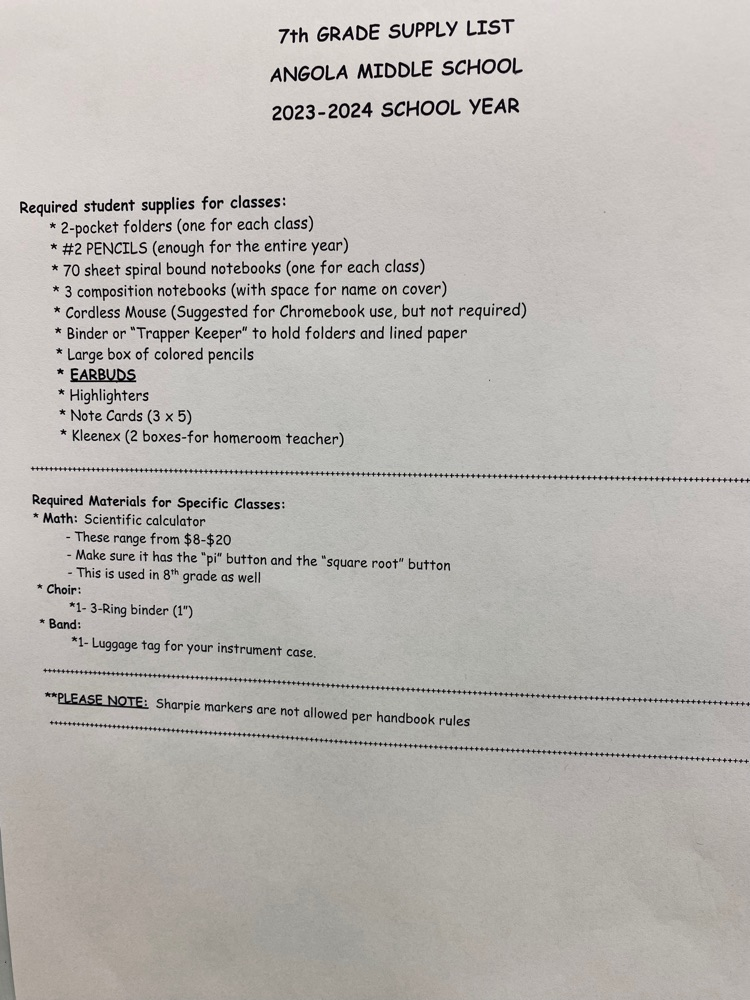 Angola Middle School Fall Sports Start Dates Reminder to have your child's physical completed on on file with Final Forms before practice begins.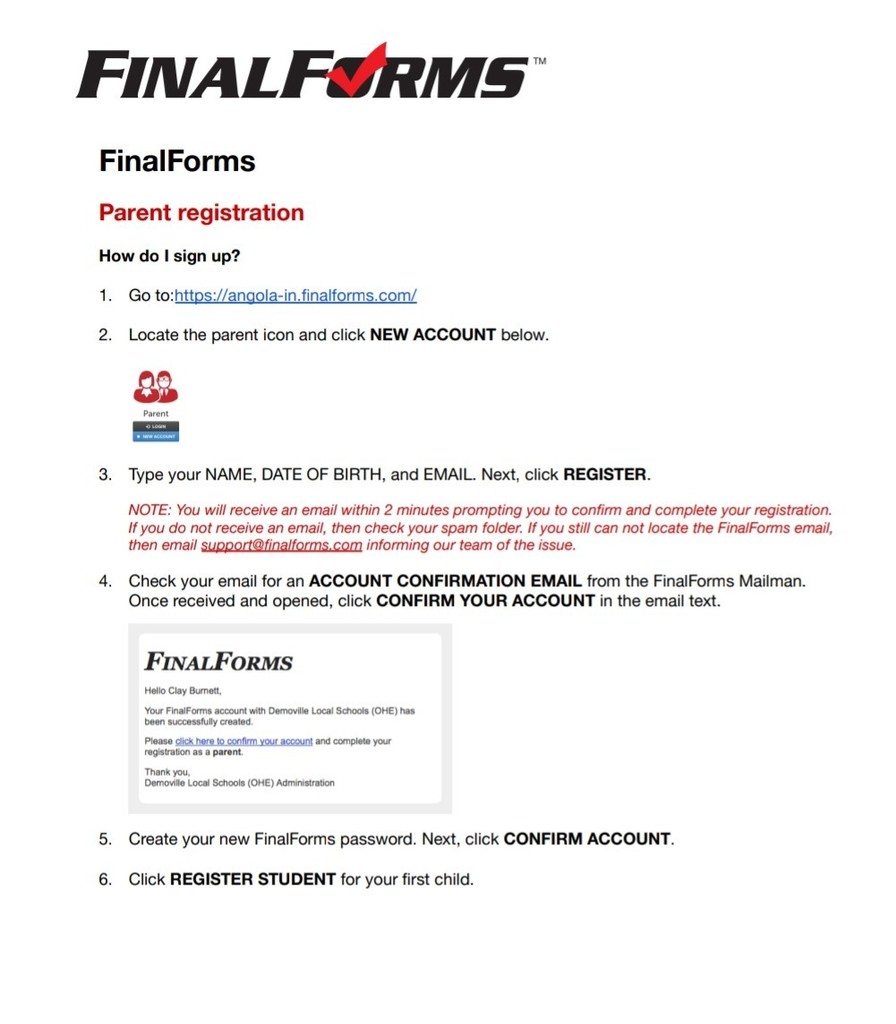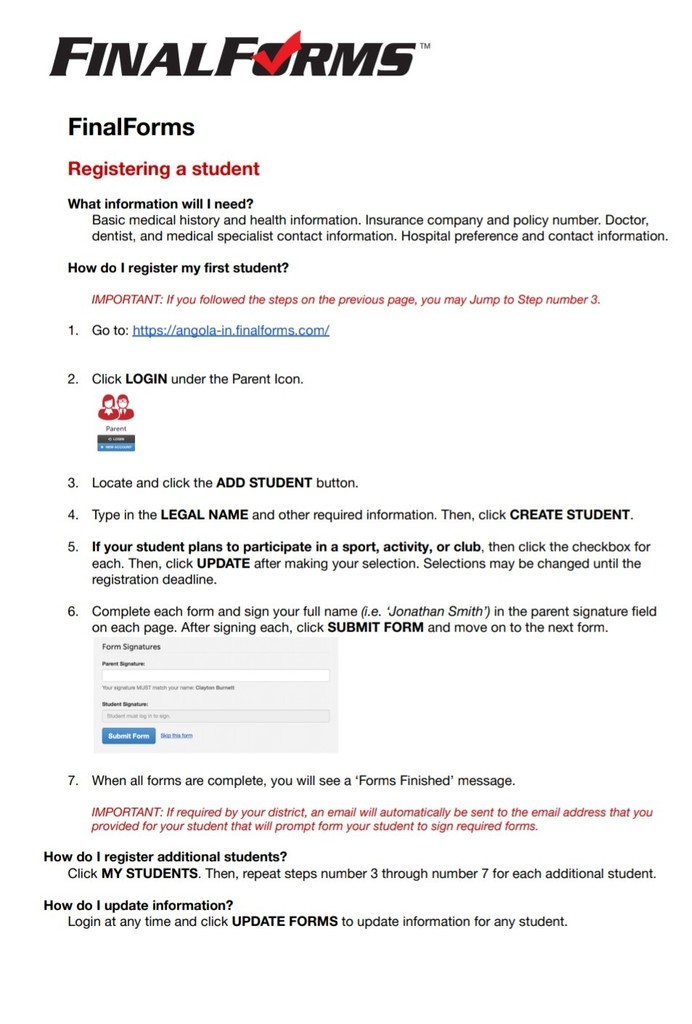 We are excited to introduce the Angola Running Club for 4th and 5th graders. See attachments for details.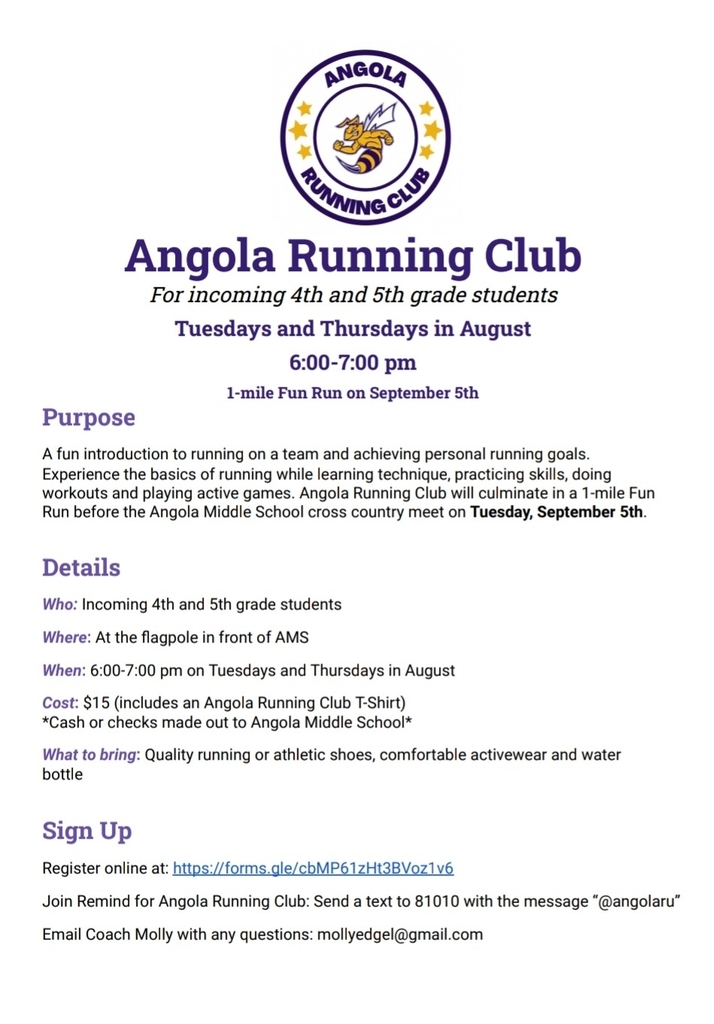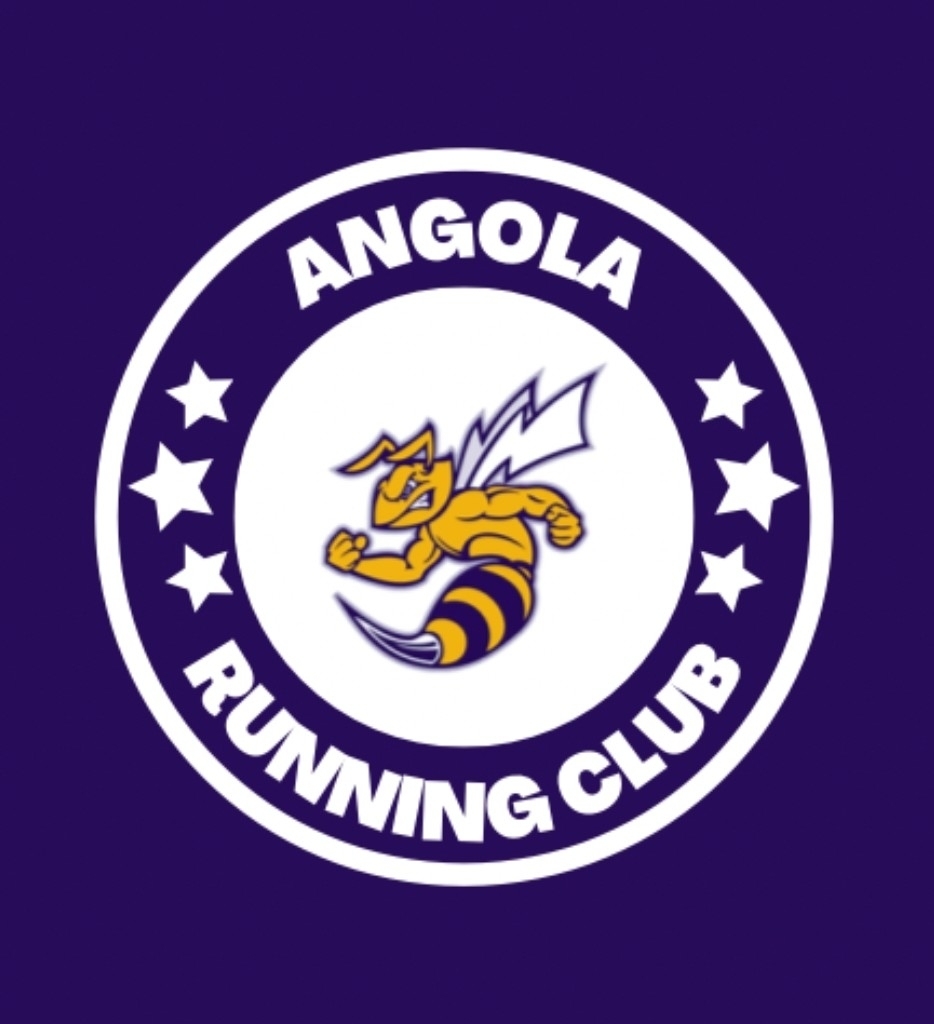 Open Field at AMS This Week: Boys Soccer: Open Fields Monday/Wednesday from 5:30-6:30 Girls Soccer: Open Fields Tuesday/Thursday from 10:00-11:30 Cross Country: Summer Training Monday/Wednesday/Friday from 7:00-8:00 Our students are putting in the offseason work! #APride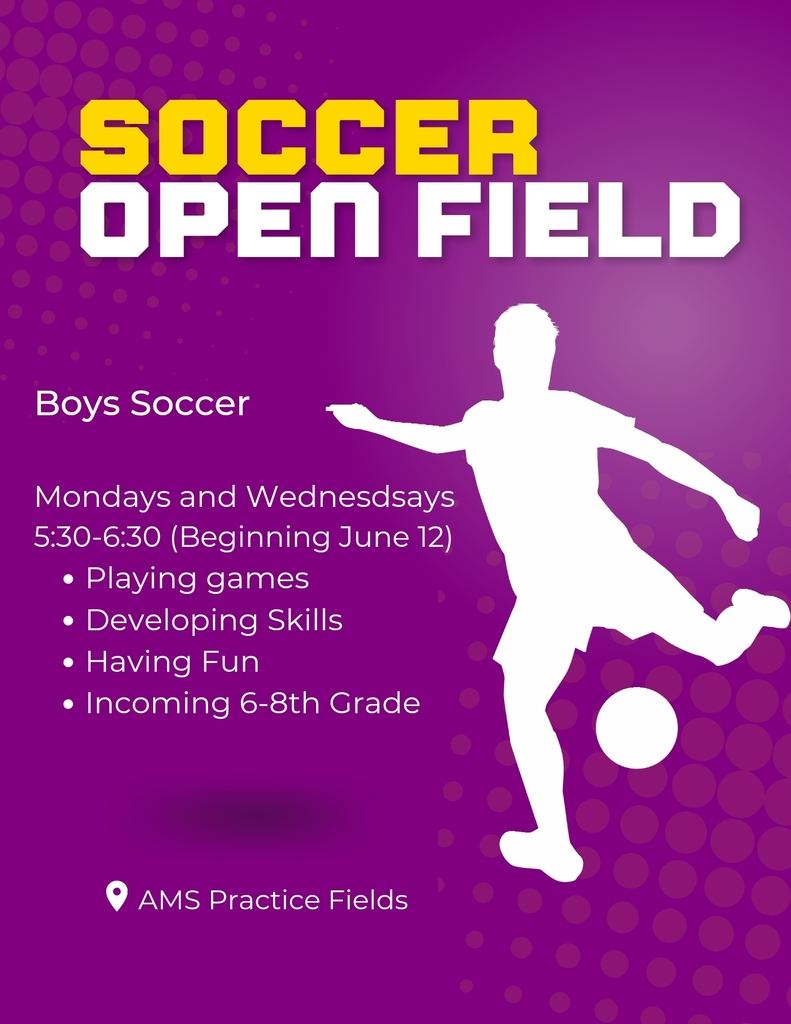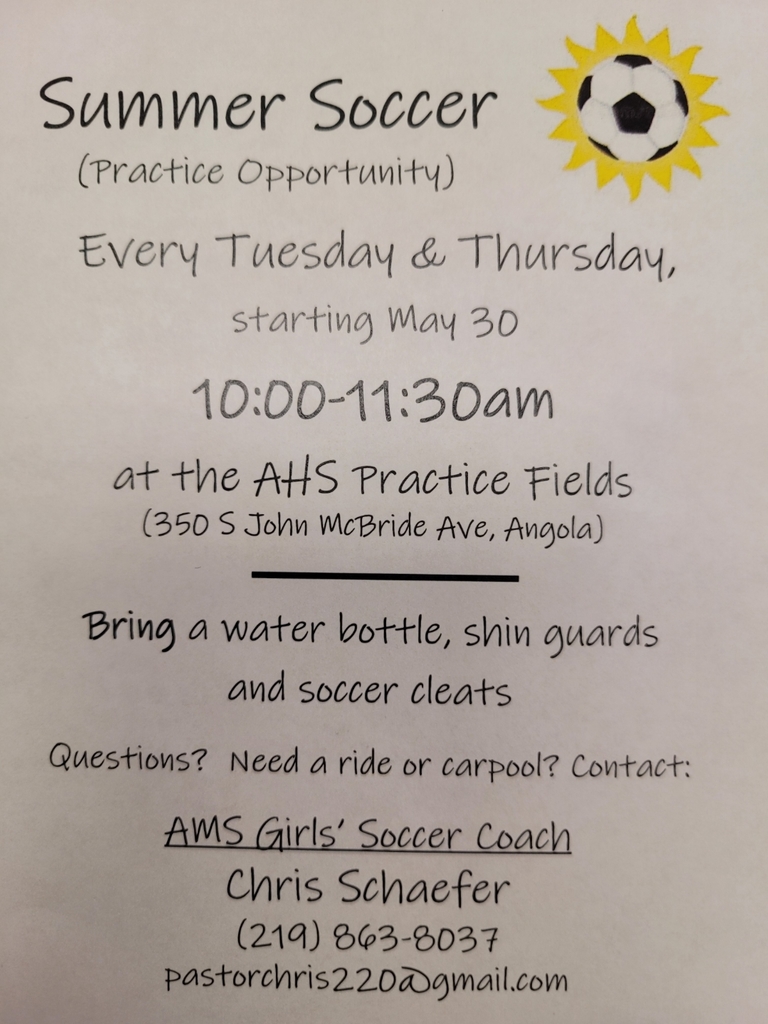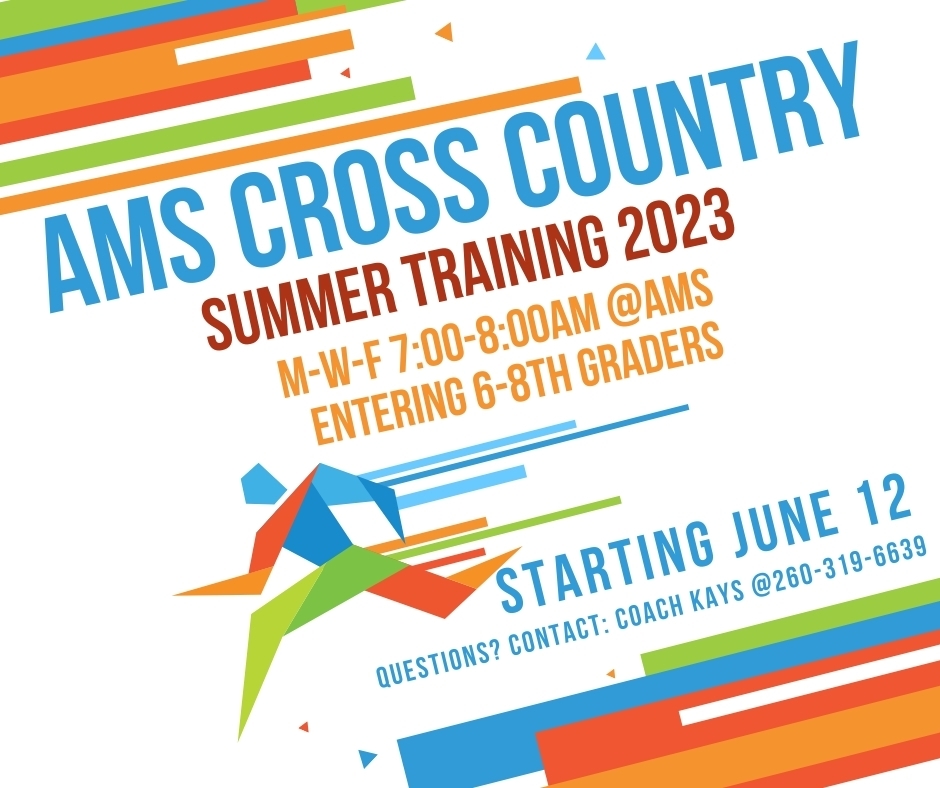 Boys Soccer Summer Opportunities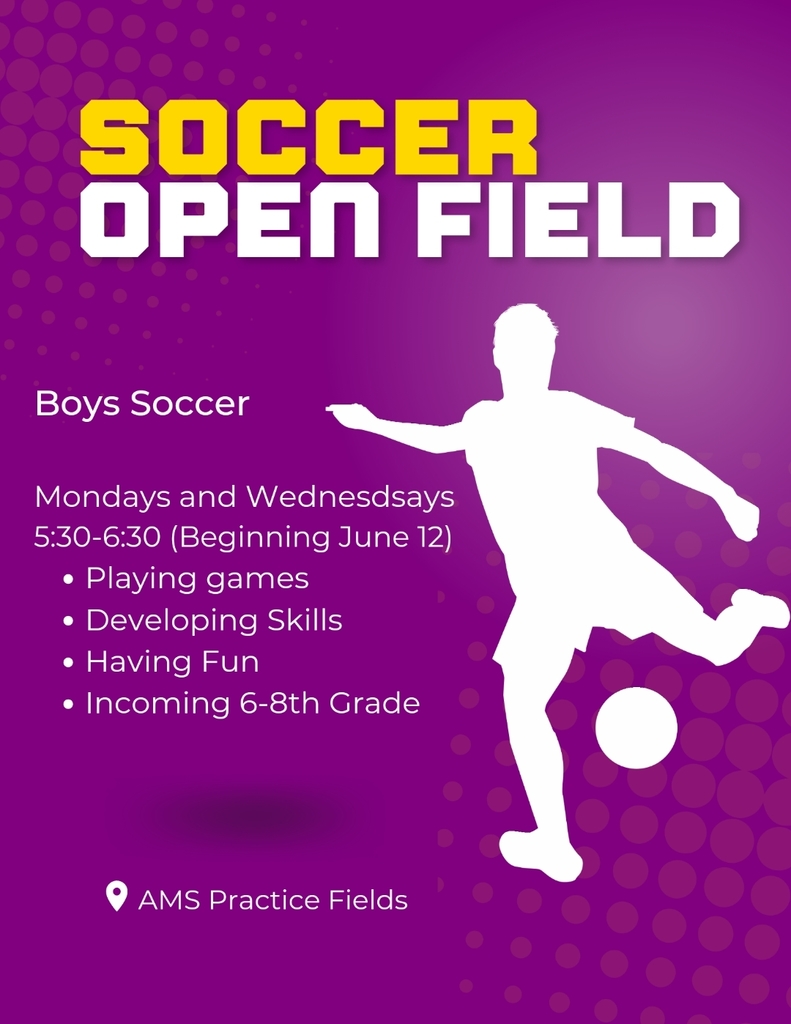 Girls Soccer Summer Opportunities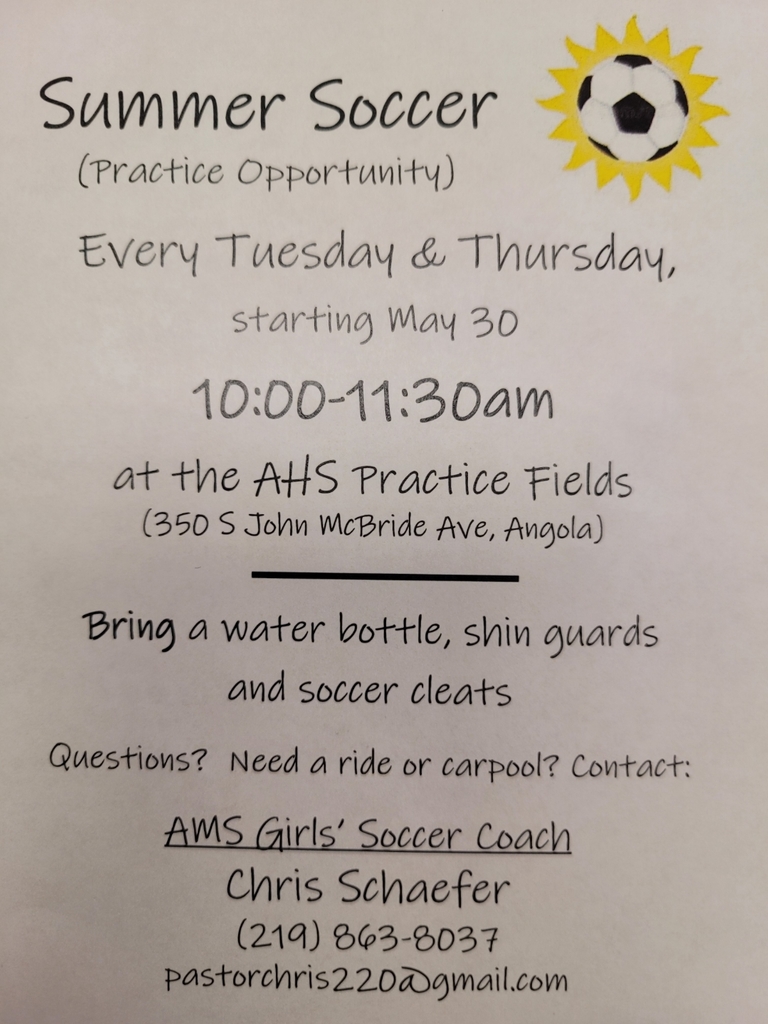 Summer Cross Country Opportunities at AMS

*ATTENTION PARENTS* Please come to AMS by May 24th to pick up any student medications. Any medication left at the school will be turned over to the SRO for proper disposal on May 25th.

Congratulations to AMS for a Jr NECC 2nd Place Team Finish! Reed Lantz Individual Conference Champion! Nick Hersel finished 3rd place overall. Collin Kuster finished 15th and Nolan Shutt 20th. Great job! #APride